Ten Commandments
Supreme Court and the
Ten Commandments?
Why Display
the Ten
Commandments?
What Does the Bible Say about the Ten Commandments?
Ten Commandments Yard Signs
Ten Commandments T-shirts
Wholesale Prices
Bumper Stickers
Ordering Information
Customize Your Sign or Shirt
Buy Signs/Shirts Locally
Sell Signs/Shirts Retail
Links
Link to Us
We make yard signs of all types
T-SHIRTS - We can make any kind
NO LOTTERY!
NO LIQUOR
NO ALCOHOL
Anti Aging Herbs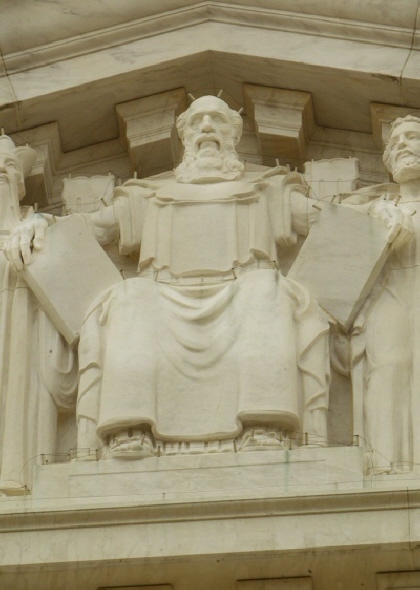 Ten Commandments in Washington, D.C.




TEN COMMANDMENTS RESTORATION ACT, by Judge Roy Moore

THE MOST IMPORTANT legislation of our lifetime, drafted by Chief Justice Roy Moore, would prevent federal judges from hearing cases involving acknowledgments of God and cases that would restrict the display of the Ten Commandments. It is co-sponsored in the Senate by Senators Richard Shelby and Zell Miller and also co-sponsored in the House by 116 Congressmen. Article 3 of the Constitution allows Congress to restrict the federal courts. CLICK HERE


Nationwide Ten Commandments Rallies
These rallies feature the Ten Commandments Monument that belongs to Judge Roy Moore and was removed from the Alabama Supreme Court Building. These rallies will be held in several states, and if you desire to have a rally in your city contact www.StandingForGod.org.



All across America, the Ten Commandments are being attacked. Liberal groups such as the ACLU are filing lawsuits to take down The Ten Commandments or any other Scripture verse on government buildings in many places across the nation. Our enemy, Satan, is attempting to take our most powerful weapon, the Word of God, away from us! Our response to that is, "Let's put more up!" In Deuteronomy 6:3-9 we are commanded to display the 10 Commandments. ("And thou shalt write them upon the posts of thy house, and on thy gates," Deut. 6:9) God promises to bless those who obey and display His Commandments ("that ye may increase mightily," Deut. 6:3).

Former Alabama Supreme Court Chief Justice Roy Moore defied a court order by refusing to take down a Ten Commandments monument from the Supreme Court building, and the federal court removed both him and his monument. The 10 Commandments have been attacked in Kentucky, Indiana, Ohio, Oregon, and all across the nation! Christians have responded and have put up thousands of Ten Commandments yard signs throughout the country. It is inspiring to drive down a street and see one yard after another with 10 Commandments yard signs. Your neighborhood needs to be next! Help us put the Ten Commandments back up across the nation by erecting them in your yard, wearing them on your shirt, or supporting them with a sticker on your car.

"If ye love me, keep my commandments." John 14:15




Judge Roy Moore and the Ten Commandments Monument Click here

Latest News on Judge Roy Moore

10 Commandment Products
Car Tags, Car Magnets, Decals & More! Click here

Ten Commandments Stone Monuments

Ten Commandments Window Decals

Ten Commandments Bumper Stickers

10 Commandments on a Penny

Ask your county to pass the Ten Commandments Resolution

Tennessee Ten Commandments resolution approved by 85 Counties

Ten Commandments Car Magnets

Vacation Bible School T-shirts

Patriotic Yard Signs:
Support Our Troops


Jesus Is Lord Yard Signs
10 Commandments Yard Signs

Ten Commandments yard signs are now available at a new low price! These are high quality Ten Commandment signs that have sold in Christian bookstores for as much as $10.95 each. Thousands of Ten Commandments signs have been sold in Kentucky for $5.00 each, where the Ten Commandments have been fought in the courts. You can take advantage of our wholesale price discount of only $2.00 each, or less! Thousands of Ten Commandments Yard Signs have been printed. They can be shipped anywhere in the United States. You can sell 10 Commandments signs in your bookstore, or as a fund raiser for your church or organization. These beautiful 10 Commandments signs are come in the standard yard sign size of 18x24 inches and a larger size of 2x3 feet, on long-lasting chloroplast plastic. We guarantee these signs to last at least three years. Wire stands are available for the 18" x 24" signs; we recommend that you buy wooden stakes locally for the 2' x 3' signs. Click here for more information and to view the sign.


Ten Commandments T-Shirts Great For Vacation Bible School

Ten Commandments T-shirts are now available! The 10 Commandments are printed in blue on two stone tablets on a white, high-quality Gildan Activewear Heavy Weight Cotton shirt (100% cotton), in adult sizes S, M, L, XL, XXL, and XXXL. Prices for the shirts are as low as $4.50 per shirt, depending on the quantity you buy. Guaranteed sales. Return for full credit. Special rates are available for those selling T-shirts in fund raisers and for Christian bookstores; e-mail us for more information. Click here for more information and to view the shirt.

Largest selection of Ten Commandments products -- Click here!




Judge Roy Moore
Click here to get the latest news on Roy Moore

Restore Judge Roy Moore to the Alabama Supreme Court! Click here!

Ten Commandments
Click here to get the latest news on the Ten Commandments
The latest news on Roy Moore from Google News

Ten Commandments Bible Studies

"The Ten Commandments for Beginners"
www.mytencommandments.us




Heritage Advertising -- Maker of Ten Commandment signs, T-shirts, and bumper stickers
We make yard signs and T-shirts of all types. We have the lowest prices for yard signs for conservative candidates and conservative causes. Visit www.yardsigns.org for more information.

If you are interested in linking to our website please click here. We are looking for like-minded, conservative organization to be linked to our web site. If you are interested in linking to our website please click here. If you find any errors or broken links please e-mail us. <!**You are visitor number 10816 on this site since Dec. 17, 2001.**!>


What must I do to be saved?
Do you know for sure that you are going to heaven? Acts 16:31 says, "Believe on the Lord Jesus Christ, and thou shalt be saved." Click here to find out how!


Promote the Ten Commandments brings you weekly Bible verses



Psalm 26

1 Judge me, O Lord; for I have walked in my innocence: and hoping in the Lord I shall not be moved. 2 Prove me, O Lord, and try me; purify as with fire my reins and my heart. 3 For thy mercy is before mine eyes: and I am well pleased with thy truth. 4 I have not sat with the council of vanity, and will in nowise enter in with transgressors. 5 I have hated the assembly of wicked doers; and will not sit with ungodly [men]. 6 I will wash my hands in innocency, and compass thine altar, O Lord: 7 to hear the voice of praise, and to declare all thy wonderful works. 8 O Lord, I have loved the beauty of thy house, and the place of the tabernacle of thy glory. 9 Destroy not my soul together with the ungodly, nor my life with bloody men: 10 in whose hands [are] iniquities, [and] their right hand is filled with bribes. 11 But I have walked in my innocence: redeem me, and have mercy upon me. 12 My foot stands in an even place: in the congregations will I bless thee, O Lord.

Thank you for visiting Promote the Ten Commandments, please return for updates.




Jesus Saves Ministry
1271 Eastland Rd.
Sparta, TN 38583
Telephone: 1-877-210-5266
Email: