Ten Commandments
Why Display
the Ten
Commandments?
What Does the Bible Say about the Ten Commandments?
Ten Commandments Yard Signs
T-shirts
Bumper Stickers
Ordering Information
Customize Your Sign or Shirt
Buy Signs/Shirts Locally
Sell Signs/Shirts Retail
Link to Us
Supreme Court
and The Ten Commandments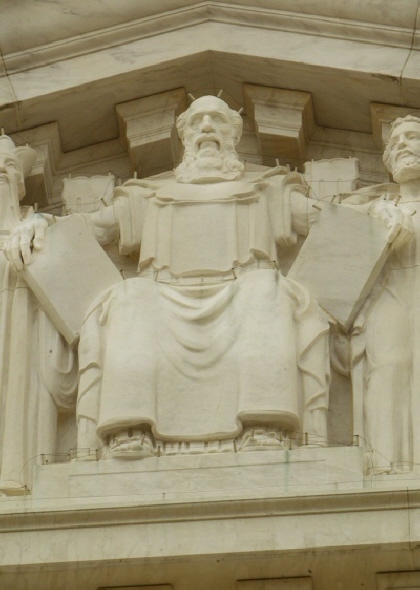 Picture of Moses & Ten Commandment
One-color Ten Commandments Yard Signs
These beautiful Ten Commandments signs are available both in the standard yard signs size of 18x24 inches, and in the larger size of 2' x 3'. The Ten Commandments signs are made on long lasting chloroplast plastic. The 18" x 24" signs are two-sided, and the 2' x 3' signs are one-sided. Wire stands are available for the 18" x 24" signs. We recommend that you buy wooden stakes locally for the 2' x 3' signs. Alternatively, they could be nailed to a tree or post.

| | |
| --- | --- |
| All lettering is in Blue and | |
These Ten Commandments yard signs are in the King James Version.

Shipping and handling costs can be waived by picking them up in Huntsville or Birmingham, Alabama or Sparta, Tennessee. Contact us for more information.

Click Biblical Covenant for ordering information for one-color Ten Commandments signs. For full color Ten Commandments yard signs, please call 1-877-210-5266.

* Special offer! -- Order 10 or more Ten Commandments signs and get a free Ten Commandments car tag and Ten Commandments bumper sticker for your car! Click 10 Commandments to see the Ten Commandments car tag and the Ten Commandments bumper sticker. Don't forget to ask about it when you order.




| | | |
| --- | --- | --- |
| New! These Ten Commandments yard signs are now in a beautiful color artistic setting. They come in the standard 18" x 24" size. Put it in your yard, supported by a sturdy steel wire stand. Or, you may want to just display it in your home. To order, please call 1-877-210-5266. | | |