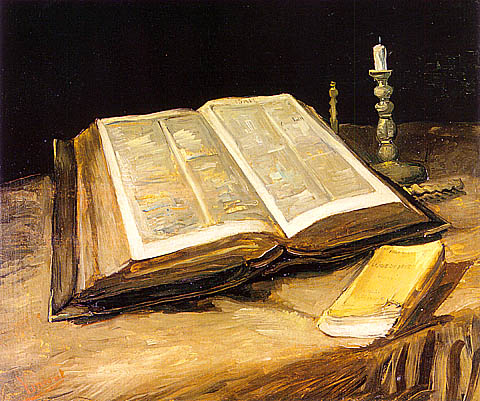 Biblical Covenant
Please read this important information before ordering to avoid confusion and mistakes. This information applies only to Ten Commandments yard signs and T-shirts. For ordering information for bumper stickers or patriotic signs, please see the information on the bumper stickers or patriotic signs web pages.
Yard Signs
If you are buying 18" x 24" signs, please specify whether you want wire stands with the signs. We have found that some people buy the Ten Commandments signs just to display in their church or home and do not need a stand. Therefore, we are charging for stands separately. They are $0.60 each if you buy fewer than 100. They are free if you buy more than 100 signs, but still specify the number of stands you want.
If you are buying 2' x 3' signs, we recommend that you buy wooden or steel stakes somewhere locally, like a Lowes.
T-shirts
Our Commandments T-shirts are 6.1 oz. Gildan Activewear Heavy Weight Cotton shirts (100% cotton). Washing instructions: Wash in cold water. Do not use bleach. As these are cotton shirts, they may shrink a little after washing.
We have our child sized shirts, size 10-12, which fits most children age 10 to 12. If you want a significant quantity of child sized shirts, let us know, and we will print some for you.
Shipping and Handling Information
For T-shirts and for 18" x 24" signs:
Handling is $4 per order. Shipping is 40 cents per sign or shirt. or (If you do not live in the contiguous United States, e-mail us.) Shipping is free for orders of 100 or more signs or shirts. There is no shipping charges for wire stands.
For 2' x 3' signs:
Shipping is extra. Contact us for cost.
We ship USPS for smaller packages (about five or fewer signs or shirts) and UPS for larger packages. Please give us your street address, not a post office box, as UPS does not ship to P.O. boxes. Please also give us your phone number or e-mail address so we can contact you quickly if we have problems with your order.
Miscellaneous
Please allow about one week for delivery.
If any of the items you order are temporarily out of stock, we will contact you when you order.
To order signs or shirts different from the standard sign or shirt, including signs or shirts with changes such as adding your organization's name, different sizes, or different designs, go to our other website, www.yardsigns.org.

To order by mail, click here to go to the order form. Print it using the print function on your browser, fill it out, and mail it to the adderss on the form, along with your check or money order.
To order by phone, you can call 941-451-4113, and we will take your order. Then mail us a check or money order. We will send you your signs or shirts after we receive your check or money order.
To order by e-mail, our address is

. Send the e-mail, and then mail us a check or money order. We will send you your signs or shirts after we receive your check or money order.
The Biblical Covenant
Jeremiah 31:33
But this shall be the covenant that I will make with the house of Israel; After those days, saith the LORD, I will put my law in their inward parts, and write it in their hearts; and will be their God, and they shall be my people. Jeremiah 31:32-34. Jeremiah 31

Deuteronomy 7:12
Wherefore it shall come to pass, if ye hearken to these judgments, and keep, and do them, that the LORD thy God shall keep unto thee the covenant and the mercy which he sware unto thy fathers:

Deuteronomy 8:18
But thou shalt remember the LORD thy God: for it is he that giveth thee power to get wealth, that he may establish his covenant which he sware unto thy fathers, as it is this day.

Deuteronomy 9:9
When I was gone up into the mount to receive the tables of stone, even the tables of the covenant which the LORD made with you, then I abode in the mount forty days and forty nights, I neither did eat bread nor drink water:

Deuteronomy 7:9
Know therefore that the LORD thy God, he is God, the faithful God, which keepeth covenant and mercy with them that love him and keep his commandments to a thousand generations;

Reward for keeping commandments, the Biblical Covenant
Requirement to display the Commandments in homes and obey the Biblical Covenant.

Deuteronomy 6:9
And thou shalt write them upon the posts of thy house, and on thy gates.

For more Biblical information from the Bible Biblical
The moral law is fulfilled by love.
Galatians 5:14
For all the law is fulfilled in one word, even in this; Thou shalt love thy neighbour as thyself. moral law

Requirement to teach children the Biblical Covenant.

Deuteronomy 6:7
And thou shalt teach them diligently unto thy children, and shalt talk of them when thou sittest in thine house, and when thou walkest by the way, and when thou liest down, and when thou risest up.

Deuteronomy 4:13
And he declared unto you his covenant, which he commanded you to perform, even ten commandments; and he wrote them upon two tables of stone.

Thou Shalt Not
Thou shalt not kill. Thou shalt not commit adultery. Thou shalt not bear false witness.
Thou Shalt
In the law of Moses, Thou shalt not kill, commit adultery, covet. Law of Moses

The Golden Rule
The Golden Rule is found in 2 places: Matthew 7:12 Everything, therefore, be it what it may, that you would have men do to you, do you also the same to them; for in this the Law and the Prophets are summed up. Luke 6:31 and as ye wish that men may do to you, do ye also to them in like manner;

Deuteronomy 4:40
Thou shalt keep therefore his statutes, and his commandments, which I command thee this day, that it may go well with thee, and with thy children after thee, and that thou mayest prolong thy days upon the earth, which the LORD thy God giveth thee, for ever.

Deuteronomy 5:10
and doing mercy unto thousands, for those who love me and keep my ordinances.

Deuteronomy 5:29
Who shall grant that their heart be in them in such a way that they fear me and keep my commandments in all their days so that it might go well with them and with their sons forever!

Deuteronomy 5:2
The LORD our God made a covenant with us in Horeb.

Ten Commandments Heritage Advertising
Heritage Advertising, Inc.
4100 Bob Wallace Avenue SW
Huntsville, AL 35805
256-523-6425
Email:

Jesus is Lord
First, "Jesus is Lord" was the central confession of early Christianity. Thus Paul writes in Romans 10:9, in a passage which many scholars regard as a pre-Pauline formulation of the gospel, "That if thou shalt confess with thy mouth the Lord Jesus, and shalt believe in thine heart that God hath raised him from the dead, thou shalt be saved." The confession and belief referred to, of course, imply trust in Jesus as the crucified and risen Savior and constitute an explicit acknowledgment of him as the exalted Lord. Another embodiment of this early confession is found in I Corinthians 12:3, where Paul writes, "no man can say that Jesus is the Lord, but by the Holy Ghost." Here Paul seems to assume that "Jesus is Lord" is the basic confession of the Christian fellowship.
I Corinthians 12:3
For this reason I would have you understand that no one speaking under the influence of The Spirit of God ever says, "Jesus is accursed," and that no one is able to say, "Jesus is Lord," except under the influence of the Holy Spirit. Jesus Is Lord
Biblical Covenant bring you these Bible verses
Hebrews 12:1
Therefore, since we are surrounded by such a great cloud of witnesses, let us throw off everything that hinders and the sin that so easily entangles, and let us run with perseverance the race marked out for us.

James 5:16
Therefore confess your sins to each other and pray for each other so that you may be healed. The prayer of a righteous man is powerful and effective.

Acts 17:11
Now the Bereans were of more noble character than the Thessalonians, for they received the message with great eagerness and examined the Scriptures every day to see if what Paul said was true.