Thou shalt not commit adultery, Thou shalt not kill, Thou shalt not steal, Thou shalt not bear false witness, Thou shalt not covet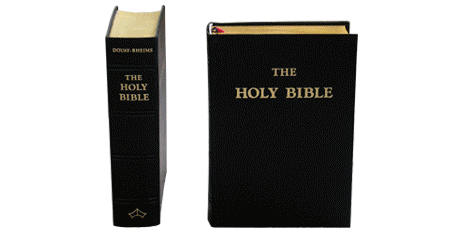 Thou Shalt Not
The Ten Commandments has several thou shalt not (shall not) prohibitions.

Romans 13:8-10
8 Owe no man any thing, but to love one another: for he that loveth another hath fulfilled the law.
9 For this, Thou shalt not commit adultery, Thou shalt not kill, Thou shalt not steal, Thou shalt not bear false witness, Thou shalt not covet; and if there be any other commandment, it is briefly comprehended in this saying, namely, Thou shalt love thy neighbor as thyself.
10 Love worketh no ill to his neighbor: therefore love is the fulfilling of the law. Abortion violates the moral law, see pictures at:
Pictures of Abortion
Thou shall keep the Ten Commandments.
Thou Shalt Not Commit Adultery
The seventh Commandment is, Thou shalt not commit adultery. Violation of the adultery Commandment brings harsh family related penalties.

Deuteronomy 8:6
Therefore thou shalt keep the commandments of the LORD thy God, to walk in his ways, and to fear him.

Deuteronomy 13:4
Ye shall walk after the LORD your God, and fear him, and keep his commandments, and obey his voice, and ye shall serve him, and cleave unto him.

Deuteronomy 6:2-3
2 That thou mightest fear the LORD thy God, to keep all his statutes and his commandments, which I command thee, thou, and thy son, and thy son's son, all the days of thy life; and that thy days may be prolonged.
3 Hear therefore, O Israel, and observe to do it; that it may be well with thee, and that ye may increase mightily, as the LORD God of thy fathers hath promised thee, in the land that floweth with milk and honey.
Requirement to teach children. Thou Shalt Not fail to teach them
Deuteronomy 6:7
And thou shalt teach them diligently unto thy children, and shalt talk of them when thou sittest in thine house, and when thou walkest by the way, and when thou liest down, and when thou risest up.
Requirement to display in homes.
Deuteronomy 6:9
And thou shalt write them upon the posts of thy house, and on thy gates.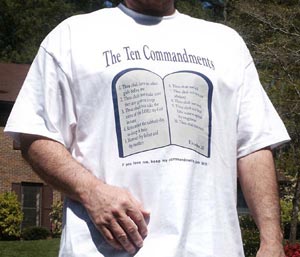 Christian T-Shirts
Specially priced from $4.95

Christian T-shirts
Deuteronomy 4:40
Thou shalt keep therefore his statutes, and his commandments, which I command thee this day, that it may go well with thee, and with thy children after thee, and that thou mayest prolong thy days upon the earth, which the LORD thy God giveth thee, for ever.
How long shall we obey the Commandments, and will they become no longer valid or obeyed?
Thou Shalt Not Kill
The sixth Commandment is, Thou shalt not Kill. The real meaning is that thou shalt not murder. Jesus taught that hatred toward others is a violation of this Commandment. Hating someone is the fist step to the actual action of killing someone.

Deuteronomy 7:11
Thou shalt therefore keep the commandments, and the statutes, and the judgments, which I command thee this day, to do them.

Thou shalt keep the Golden Rule

The Golden Rule is found in 2 places:

Matthew 7:12
Therefore all things whatsoever ye would that men should do to you, do ye even so to them: for this is the law and the prophets.

Luke 6:31
And as ye would that men should do to you, do ye also to them likewise.

Jesus Christ Fulfilled the Golden Rule
John 3:16
"For God so loved the world, that he gave his only begotten Son, that whosoever believeth in him should not perish, but have everlasting life."

John 15:13
"Greater love hath no man than this, that a man lay down his life for his friends."

Revelation 1:5
"And from Jesus Christ, who is the faithful witness, and the first begotten of the dead, and the prince of the kings of the earth. Unto him that loved us, and washed us from our sins in his own blood,"

Romans 5:7-9

Thou Shalt Not Steal
The eight commandment is, Thou shalt (shall) not steal. Greed is at the foundation of stealing. To steal is a common violation. We are guilty of stealing many things.
"For scarcely for a righteous man will one die: yet peradventure for a good man some would even dare to die. But God commendeth his love toward us, in that, while we were yet sinners, Christ died for us. Much more then, being now justified by his blood, we shall be saved from wrath through him."

What is the greatest commandment of Jesus?

Deuteronomy 6:5
5 And thou shalt love the LORD thy God with all thine heart, and with all thy soul, and with all thy might.

Matthew 22:36-38
35 Then one of them, which was a lawyer, asked him a question, tempting him, and saying,
36 Master, which is the great commandment in the law?
37 Jesus said unto him, Thou shalt love the Lord thy God with all thy heart, and with all thy soul, and with all thy mind.
38 This is the first and great commandment.
39 And the second is like unto it, Thou shalt love thy neighbour as thyself.
40 On these two commandments hang all the law and the prophets.


According to Biblical text, the commandments represent the utterances of God on Mount Sinai. There are biblical passages that also refer to ten commandments being written by God on stone, and it is widely though not universally held that these were the Ten Commandments as detailed. The commandments were inscribed on what is called "tablets of stone", also referred to as "tablets of testimony" or "tablets of the Covenant", that God gave to Moses. Moses then gave them to the people of Israel in the third month after their Exodus from Egypt. Israel's receipt of the commandments occurred on the third day of preparations at the foot of the mount.

After receiving the commandments and returning to Mount Sinai, Moses saw that the Israelites had "defiled themselves", and that his brother, Aaron, had made a Golden Calf and an altar in front of it. Moses, in terrible anger, broke the tablets. God later offered Moses to carve two other tablets, to replace the ones he smashed. God himself appears as the writer. This second set, brought down from Mount Sinai by Moses, was placed in the Ark of the Covenant, hence designated as the "Ark of the Testimony."

Lets be Biblical Biblical Law

The Bible also makes other Biblical references to the commandments. References to them and the consequences for not following them are found throughout the book of Deuteronomy.

In the New Testament, Jesus refers to the Biblical commandments in several verses, and condenses them into two general commands:

"You shall love the Lord your God with all your heart, and with all your soul, and with all your mind." This is the great general commandment that Jesus took from the book of Deuteronomy 6:5. And a second is like unto it: "You shall love your neighbor as yourself." All the Law and the Prophets hang on these two commandments.

These words quoted by Jesus appear in the Old Testament, as in Deuteronomy 6:5 and Leviticus 19:18 respectively.
Printable copy of the Ten Commandments

Read the mandamientos en espanol Los Diez Mandamientos en Espanol Read the commands in Spanish Los Diez Mandamientos en Espanol
The Moral Law and the Seven Deadly Sins
Sermons on Ten Commandments Have you violated the moral law or one of the list of the seven deadly sins?

List of the Seven Deadly Sins
Seven Deadly Sins of the Bible An interesting historical perceptive from the middle ages, of the Seven Deadly Sins in the Bible.

Ten Commandments Heritage Advertising
Heritage Advertising, Inc.
4100 Bob Wallace Avenue SW
Huntsville, AL 35805
256-523-6425
Email: 

For a Bible study of the Commandments: